PRODUCTS
PREPARATION > FLAKER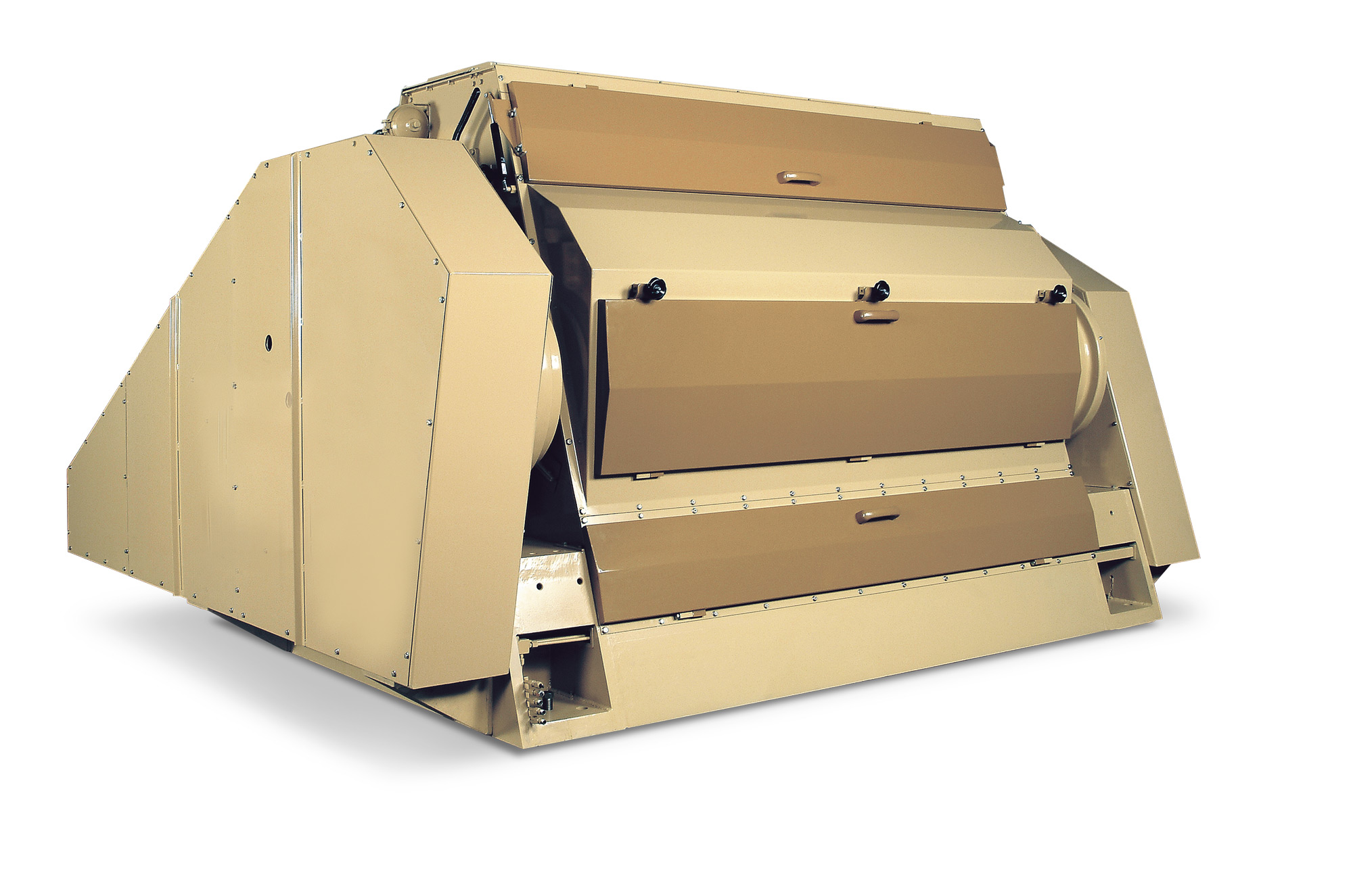 Seed flaking yields an increase in efficacy in the oil extraction process.
This is achieved by passing the seed between smooth, large diameter rolls which usually produce flakes with a thickness of 0.3-0.4 mm. Flakes are produced by the friction between the rolls that spin at different speeds.
Feeder
Rotary type, with permanent magnetic trap.
Anti-magnetic threaded roll.
Automatic feeding system with variable speed roll.
Flaker
Split tiltable bearing boxes that facilitate the dismantling of the rolls.
Opening and closing of the rolls by double effect hydraulic cylinders.
High quality and first brand rolls.
Easy access roll scrappers for maintenance.
Structure, casing and cover belts lined with acoustic insulation material (In the AC-300 and AC-400 flaker).
Roll adjustment hydraulic circuit with a security valve system that loosens the rolls in the presence of foreign materials.
Optional
Hydraulic system for roll dismounting (For AC-400 only).
Belt drive of 1 or 2 motors (In AC-400 only).
Equipment for roll and board rectification.
Technical Characteristics and Measures