PRODUCTS
PREPARATION > VERTICAL COOKER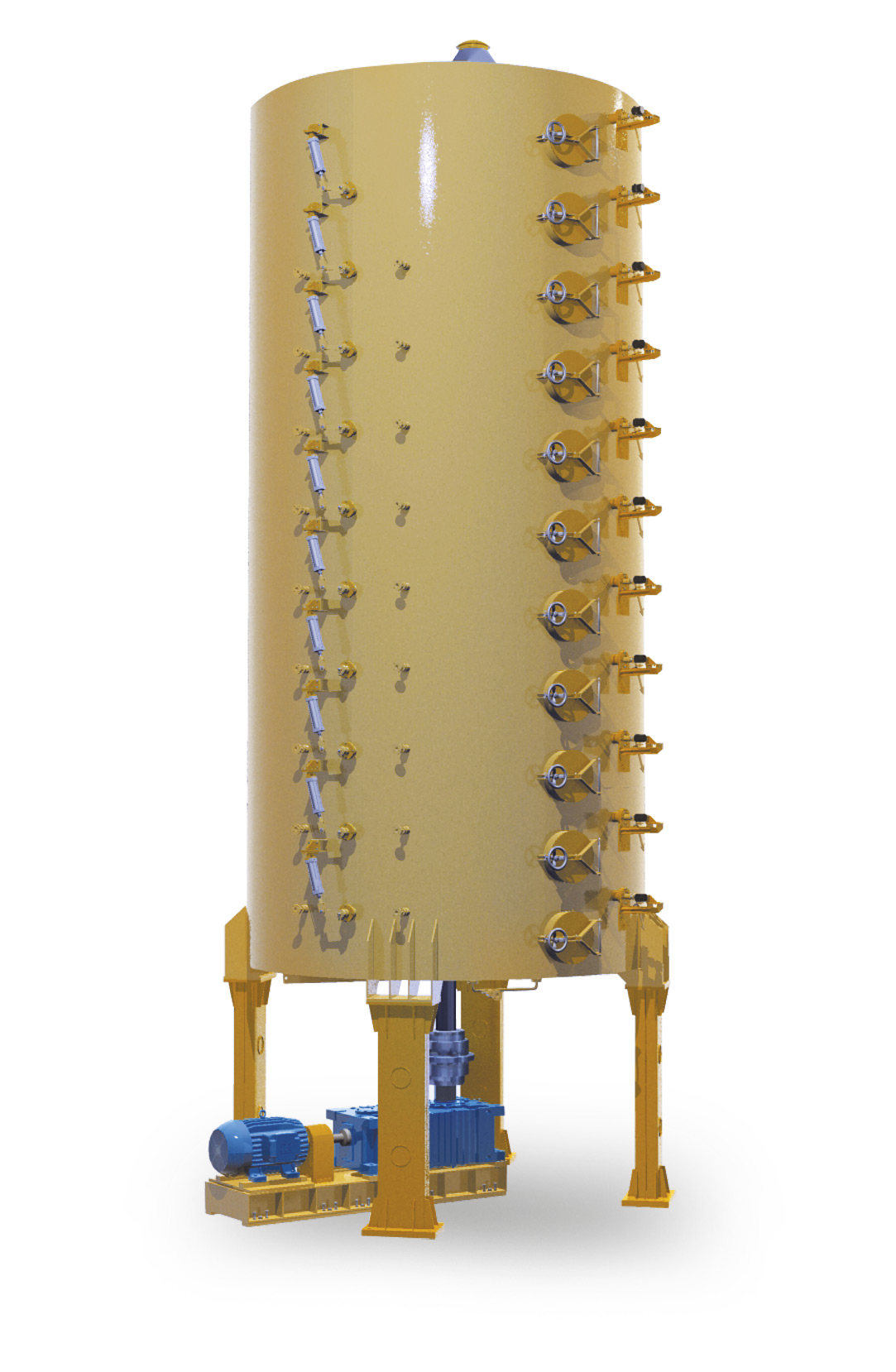 The vertical cooker conditions the seeds by regulating temperature and humidity.
The main aims of the process are:
To provide seed plasticity.
To reduce oil viscosity.
To bring about coagulation of proteins.
To sterilize the seeds.
To decontaminate undesirable components in the seeds.
Vertical Cooker
The heating medium is water vapor in a pressure range of 6-8 bar. Seeds are heated to 90-110 °C for pressing and 65-72 °C for direct extraction.
Certified by the EEC (European Economic Community) for elements exposed to pressure.
Material passage system on each floor, mechanically operated and externally regulated.
Stainless steel steam exhaust.
Independent manhole per floor.
High quality main operation reducer.
Independent steam injection and condensed steam recollection system per floor.
Axial bearing housing for vertical axle supporting.
Specially designed stirrers in each floor.
Technical Characteristics and Measures

* Please check for capacities for other oilseeds. ** Weight including legs and motor
---