ALLOCCO is a leading company in the provision of equipment for the oil industry.
With over 50 years of history, ALLOCCO holds a leading position in engineering developments for oilseed processing. A strong presence in the region, the respect achieved by the ALLOCCO brand and the reliability of our responses, gives us a strong position among the most important customers in the sector.
PRODUCTS
When it comes to processing oilseeds such as soy, rapeseed, sunflower, cotton or flax, specialized equipment and services are needed, which ensure the profitability of the business.
ALLOCCO® is that qualified supplier that can offer you knowledge of industrial processes and modern manufacturing technology and certified quality.
High Quality Products.
High Quality Service.
High Quality Outcome.
SERVICES
To strengthen our market presence and meet the specific requirements of our customers, we offer additional services aimed at optimizing the availability and performance of equipment and extending its life cycle. See more ...
QUALITY POLICY
Our Commitment
Provide the oil industry with effective solutions that meet the applicable customer requirements.
Develop quality management and apply it to our equipment, spare parts and services.
Establish the concept of continuous improvement, through innovation and training.
---
---
To be the best technological solutions company for the oil industry.
---
---
To provide the best combination of engineering and services with the aim of achieving maximum satisfaction.
---
---
What makes ALLOCCO stand out is its quality, excellence in response times and technical service.
---
CERTIFIED QUALITY
We have the resources and technical capacity to assist our customers by ensuring correct and sustainable performance over time of ALLOCCO equipment.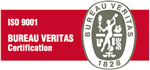 Quality Management System
certified by Bureau Veritas
Certification, Bureau Veritas
Argentina S.A., in accordance
with ISO 9001:2015